Remote QA and Testing services To Make your Product profitable
We are delivering a high quality product at the most affordable cost that drives revenue and makes you more reliable and profitable.
Feel free to contact us for any need of Software Testing. We would be happy to schedule a demo on your convenient time.
With even the smallest application (whatever the platform) or a web service having thousands of lines of codes and involving hundreds of algorithms in order to work, the departments of Quality Assurance and Automated Testing are vital to the industry.
QA isn't just about finding what doesn't work (the negative test).It also has to make sure that a feature/product does what it should do (the positive test). This is as important as bug finding, and involves looking at the product through the customers eyes.
QA has a different perspective on the world – we look at a product not as a collection of JS, HTML, CSS and API calls for example, but as a whole – this means even though the code may be the best it can be, it doesn't mean it works in a way that is good for the user. QA assures that the final products does exactly what it is supposed to do, being complacent with all the requirements.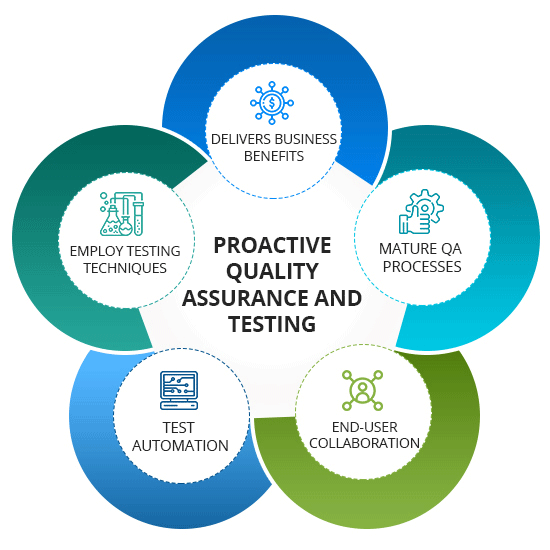 RELIABLE
Excellent reputation .UK-based ownership, management and accountability.
COST-EFFECTIVE
Scalable services to fit your needs and budget.

COMMITTED
ExpertIT helps you bring your product out — we truly get how much is riding on its success! We are constantly improving and re-applying our commitment to excellence.
Types of Software Testing We Offer
ExpertIT offers cost-effective full-cycle test management, independent and unbiased QA testing services by custom-tailored dedicated QA teams. Our dedicated teams work closely with project stakeholders, reports directly to the clients and ensure that our deliverable meets all quality standards.
Our QA team has experience in web application testing, website testing, web services testing, API testing, mobile application testing, IoT testing, BI & analytics testing, desktop testing, and console application testing.